IED


Roberto Rizzo and Lorenzo Bettelli meet at a school of art in Mlan in 1993.
Both talented with drawing, they attend with many expectation the courses that should take them into the limelight in the field of drawing. But reality brutally disappoint their expectations!
In the same time they have a try with music. The IED project brings out many releases, but with the same bad fortune.
So that's the meaning of the name: IED as an acronym of Illusione E Disillusione (Illusion And Disillusion) but also as a play on words referred to the school where they met.
However, Roberto and Lorenzo think that IED is really a good artistic project, so they decide to publish all their past production and to record a new album, with no aims of being successful, but only for personal purposes.


www.myspace.com/iedmusic

LUNA7


Luna7 come up in 1998. Lorenzo and Luigi decide to take part to a tribute album for Alphaville with a cover of their success "Forever Young". However they wish to bring the song atmosphere to fresher and newer sounds. They call Alessandra A. to give life to the song vocals and in very few months they carry out a new trip-hop version of the song with a technological sound.
They go on composing new original songs, using Italian vocals. Their music still moves in the wave of melodic pop but is strongly influenced by drum&bass, trip-hop, brakbeat sounds.
All Luna7 songs are composed, registered and produced solely by Lorenzo and Luigi in their personal studios.


www.myspace.com/7luna

AAPROJECT


AAProject come up in 2001, when Andrea Peluso takes part to the same tribute album for Alphaville, together with Alessandra B. on vocals. They make a cover of the song "She fades away", that remains their only release.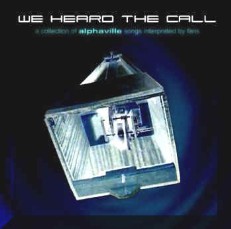 PHASER CONTROL


Phaser Kontrol is a project produced by Lorenzo featuring John at vocals. The aim is to develop Techno/EBM music with metal influences.


www.myspace.com/phaserkontrol

VIA JANEIRO


The Via Janeiro project is produced by the dj and remixer Marco Polo Cecere featuring Lorenzo and Roberto Rizzo. Their songs put together the passion for electronic and lounge music with brazilian, ethnic and bossa influences.
Via Janeiro also features other professional musicians and various singers.